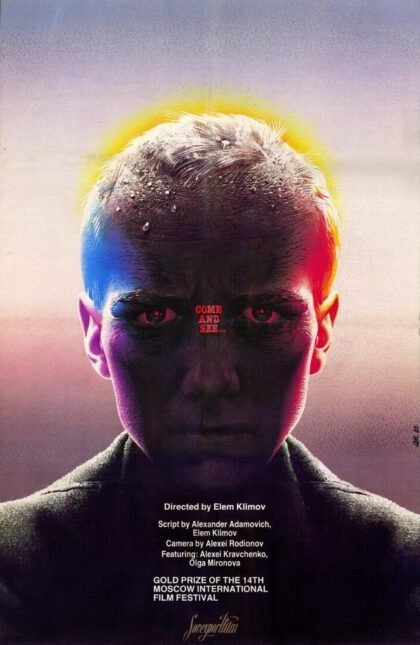 "As effectively anti-war as movies can be, Come and See is a harrowing odyssey through the worst that humanity is capable of, directed with bravura intensity by Elem Klimov."
"A rare jewel from cinema history, a painful and unforgettable film, a classic by Elem Klimov; Come and See (Idi i Smotri) is a picture that everybody must see."
The invasion of a village in Byelorussia by German forces sends young Florya (Aleksey Kravchenko) into the forest to join the weary Resistance fighters, against his family's wishes. There he meets a girl, Glasha (Olga Mironova), who accompanies him back to his village. On returning home, Florya finds his family and fellow peasants massacred. His continued survival amidst the brutal debris of war becomes increasingly nightmarish, a battle between despair and hope.
Note:
In april and May LAB-1 will screen two famous (anti-)war films: Come and See (Idi i smotri) &
Winter War (Talvisota)
Special restored classic on big screen in LAB-1. Original language.
The film will be screened for our Dutch and international visitors - therefore we choose to screen the English subtitled version.